Bluebird is your home for luxury villas in Mykonos. It is a calming oasis of classic, Cycladic ideals combined with minimalistic, modern sensibilities and unique design selections, all curated with an eye towards comfort, exclusivity and easy island-living.
This Mykonian villa is a testament to the simple perfection of Cycladic minimalism. The blues of the sea and of the sky, along with the white-washed simplicity of the home, create a beautiful color block filled with light – a constant reminder of its island surroundings.
White Cycladic elegance, pistachio green shutters and unobstructed, marvelous views of Delos and Rhenia, make this luxury villa the ideal relaxing experience and a perfect fit for the island of Mykonos. The villa is located on the hilltop in the area of Pouli, offering its guests the opportunity to witness a unique sunset as it unfolds right before their eyes every evening.
A combination of white, stone and blue skies are predominant in this fine property that follows the conventional Cycladic style with a unique twist. This superior new luxury villa in Mykonos spreads out over 550 m² through multiple levels to welcome up to 14 guests in sophisticated luxury.
Would you like a private chef to prepare all your meals? Do you need extra security to flank you for the duration on your stay on a luxury villa in Mykonos? Or, how about chartering a yacht for the day? It would be our pleasure to see to it that all of your desires become custom-made results, which will enhance your stay at Bluebird.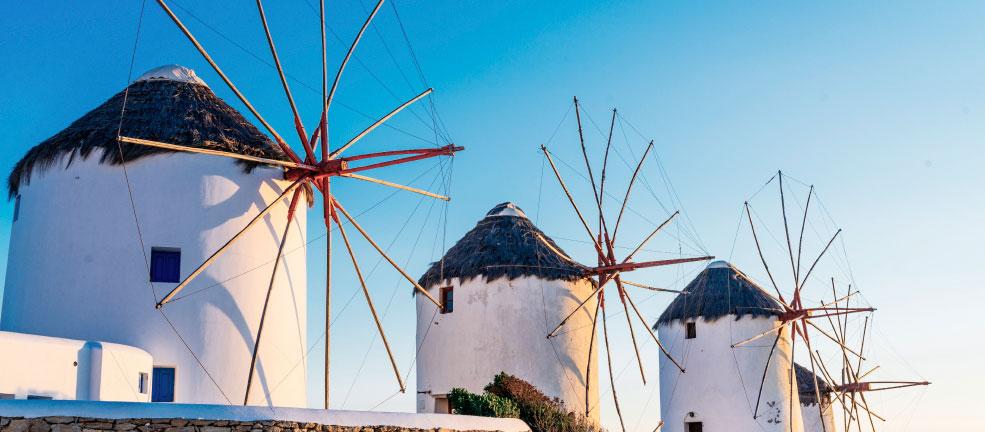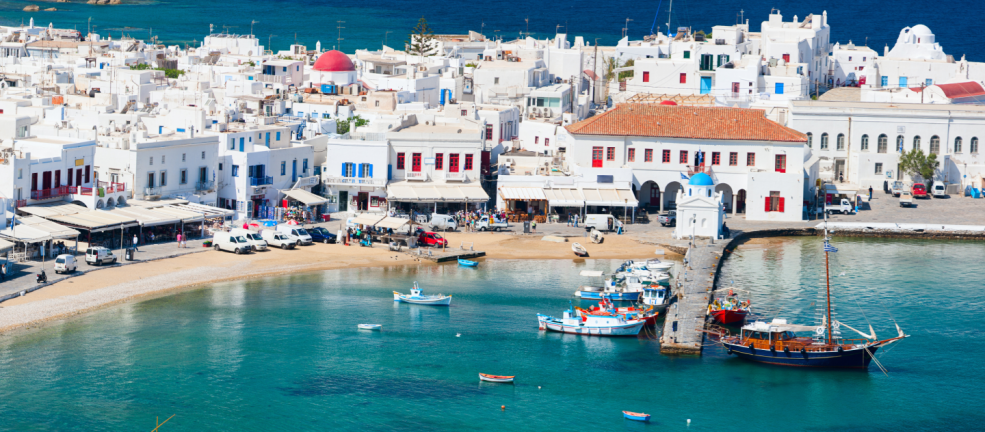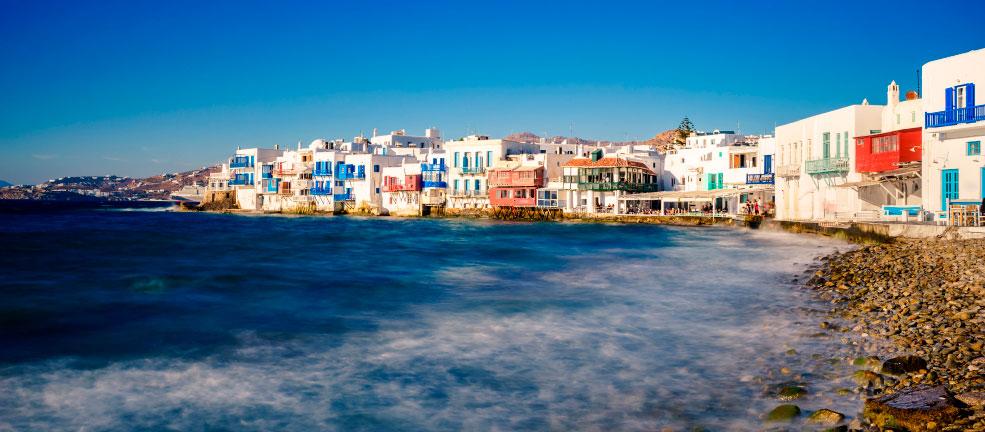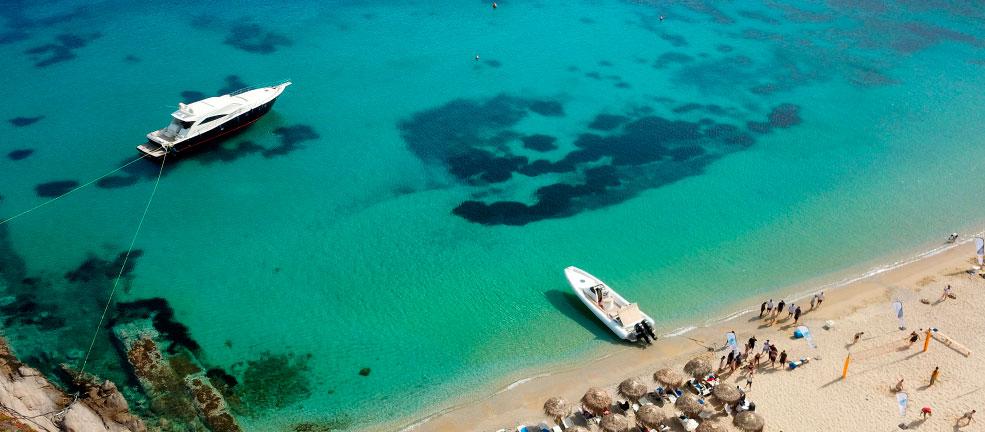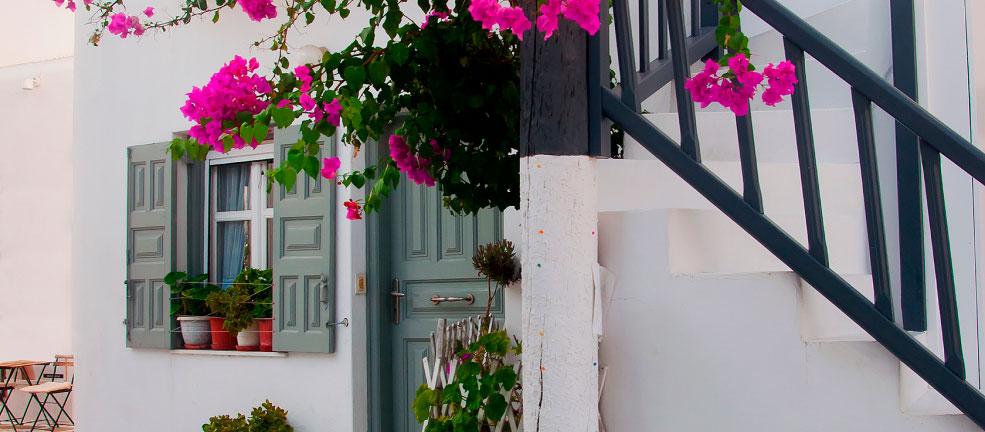 The Cycladic island of Mykonos offers something for everyone. The crowds that fill the cobblestone streets of Chora during high season could quite possibly trick you into thinking that you're walking through a buzzing metropolis. Meanwhile, if you wander away from town to the more secluded seaside and country trails, then you'll most likely start to believe that you've just discovered the very edge of the world.