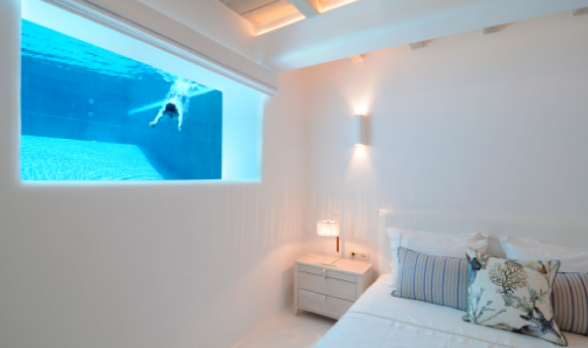 A true vacation is one that promotes the relaxation of your body, mind and spirit. Whether this includes private, pool-side massages, aromatherapy treatments, or a mani-pedi before a big night on the town, we have a roster of highly specialized professionals to recommend.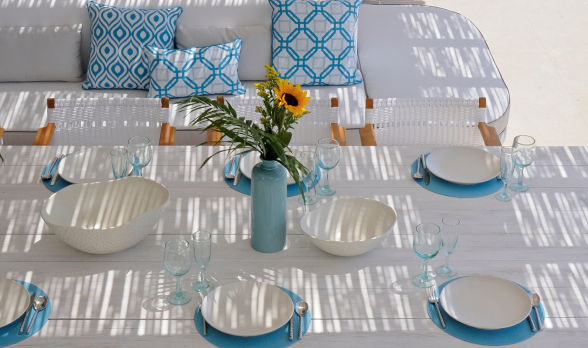 Every meal is the most important meal of the day. By ensuring the impeccable expertise of your own private chef, everything will be up to your standards and your favorite dishes will be on the menu every day – breakfast, lunch and dinner!
From a wedding day to a birthday celebration and everything in between, we'll make your special day the most memorable day of your life! Our private roster of specialists will turn your dreams into reality with tailor-made, memory-creating results.
With daily maid services and a change of linen, house towels and pool towels twice a week, our housekeeping team will make sure that your villa is spick and span for the duration of your stay.
Did a lightbulb blow? Our expert house maintenance team will have it replaced in no time, seeing to it that all aspects of your island home remain upkept in perfect condition
No need to worry about how to get to your home from the airport; we can arrange to have a transfer waiting for you the second you land, ensuring a smooth stay from the moment you step foot on the island
We understand that sometimes, you just need your own set of wheels. Let us help you find the perfect car so you can explore the four corners of Mykonos at your own pace, with class and comfort.
A full fridge of favorite goodies makes a house your home. At least, this is how we feel! Tell us your cravings, your favorite breakfast cereals and any specific dietary needs you may have, and we'll make sure your kitchen is fully stocked upon arrival.
Chartering a private yacht is the quintessential island experience! Whether it's for a day spent island hopping or for a special event, we'll be happy to find the perfect yacht for you that will ensure a fun adventure.
Traveling with your own private helicopter is as luxurious as it gets! Not only will you see the island from a perspective reserved for just a few, but you'll also get to where you're going faster. Let us know if this is the way you want to travel, and we'll arrange all the details.
We want you to feel safe for the duration of your stay. If this means arranging extra, 24-hour security for your home, or private security escorts while on the beach, in town or at a club, let us know and we'll be happy to organize this for you.
You don't want to wait in line and you always want the best table in the venue. Our private network of connections assures that you'll have access to those restaurants, clubs and bars that others can only dream of getting into and, of course, you'll always have the best seat!